I have something so fun + exciting planned for today!  It has absolutely nothing to do with food.
Ready?
My super talented + extremely sweet friend Noelle decided to share some of her work with you today.  She is a jewelry designer in Charlotte, NC and has just recently started her own business, Noelle Munoz Jewelry.  Now when I say designer, I truly mean it.  She literally hand makes + designs every piece in her home studio.  I've been completely obsessed ever since I saw her first piece when I was living in Charlotte.
This is Noelle.  Gorgeous!
One of my favorite pieces has always been her Boxes & Bezels necklace.  I love that it's 2 separate chains you can wear together.  I love the contrast of the black + gold and the sparkly little bezel.
[source]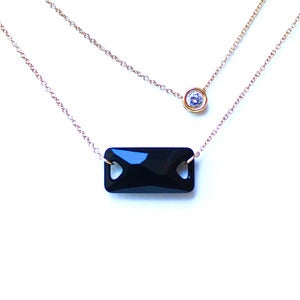 Noelle offered to send me this necklace [that she knows I love] and has offered to send you one too!  I snagged a few photos after it arrived and then immediately put it on.  Noelle will customize the length of the chain for you and the "boxes" necklace has 2 different length options to choose from. 
It's a little hard to tell from my photos but the black piece has all different angles on the surface.  I'm so excited to have a new piece of real jewelry. 
This lovely necklace is valued at $85!  And it can be yours!  And then we can be necklace twins!  Okay…I'll stop.
To Enter:  All you have to do is check out Noelle's shop and leave a comment below with your favorite piece from her line.
Discount!  Even if you don't win, Noelle is offering a discount to Edible Perspective readers until May 31st!!
enter: EDIBLELOVE to receive $10 off your purchase!
The winner will be randomly selected Sunday, May 20th at 12pm EST and will be announced on Monday's post.
Besides the Boxes & Bezels necklace, my three favorite pieces are as follows: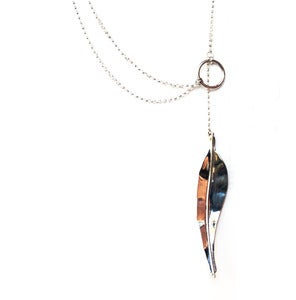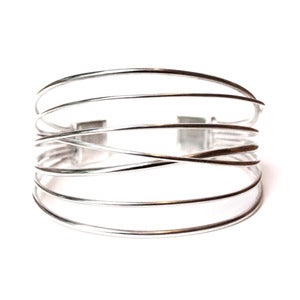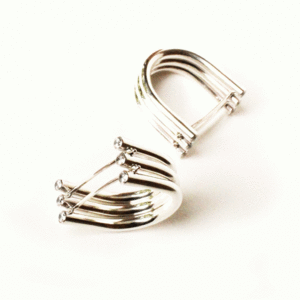 A huge thanks to Noelle for hosting this giveaway.  Wishing you all the best with your business.  You are incredibly talented my friend!!
Ashley